International Book Arsenal Festiva and Pictoric Illustrators Club open an exhibition of Ukrainian illustrators #StandWithUkraine: Art is a weapon. The exhibition will take place as part of the Tbilisi International Book Festival, which will run from 26 to 29 May 2022.
After eight years of military aggression against Ukraine, Russia has launched an unprecedented full-scale war in the center of Europe. Russian invasion is the biggest and the deadliest than any other conflict that took place in Europe since World War II. United in bravery and determination, Ukrainians are fighting the aggressor on all fronts.
While the Ukrainian army continues to defend every piece of Ukrainian territory and the very spirit of freedom and democracy in the world, the Ukrainian and world publishing community stands for our values together via joint projects at the book fairs and festivals around the world. We are very grateful to every Georgian for your invaluable support in recent months. You have done a lot and we ask you to be with us until our Victory!
The exhibition #StandWithUkraine: Art is a weapon presents the works of Ukrainian illustrators, depicting a reflection on terrible times and hope and peace for Ukraine. We continue to fight and invite you to stand with Ukraine, to join us in defending human rights and freedom in any way.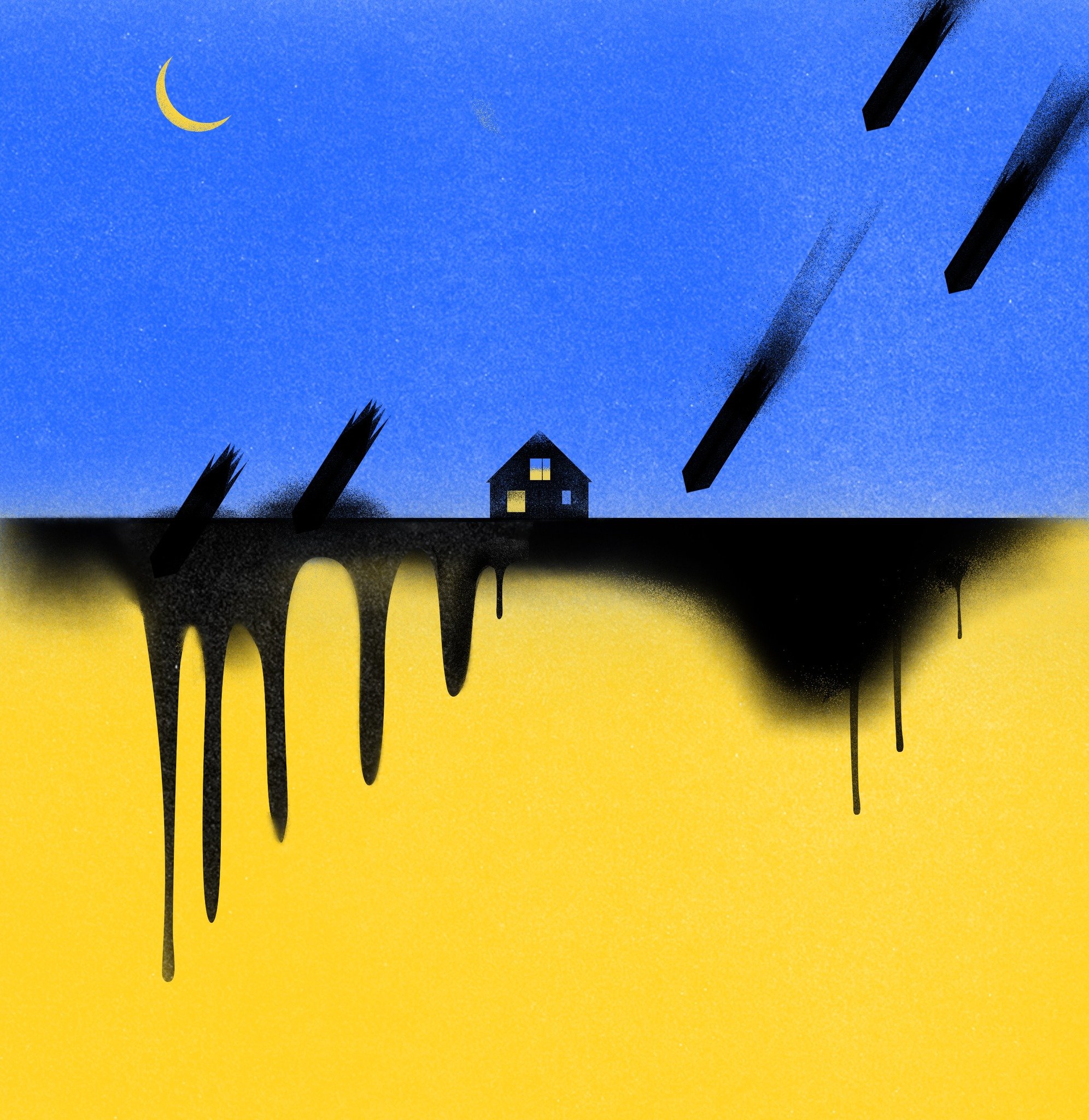 Poster author: Maria Foya
Exhibitors: Anna Andreieva, Oksana Drachkovska, Daria Filipova, Maria Foya, Oleg Gryshchenko, Grasya Oliyko, Zhenia Polosina, Anna Sarvira, Oleksandr Shatokhin, Olga Shtonda, Olena Staranchuk, Illia Uhnivenko.
Organizers of the exhibition: International Book Arsenal Festival, Pictoric
---
International Book Arsenal Festival is an annual project of the Mystetskyi Arsenal (Kyiv) and an intellectual event in Ukraine, where the book, literary and artistic scenes develop and interact with each other, and important issues of human existence, as well as society and culture are raised, prompting the proactive position of the participants and visitors.
Pictoric Illustrators Club is a community of illustrators, graphic designers and artists, who create joint projects and involve talented artists from different countries in order to promote high-quality modern illustration in Ukraine and abroad. Pictoric collects and creates illustrations, posters, and comic books to support Ukraine and its people, convey true information, and inspire the whole world to fight for freedom and democracy.